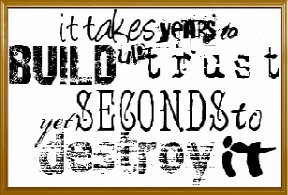 "The peoples in their lives, have narrowly escaped death.
Have realized that having too much confidence in themselves or someone else could be wrong.
That we can sometimes get lost seeking reassurance.
That trust should require as many checks than a passport.
That in our lifetime, we can be present in all the memories.
But only after our death, we often part of prehistory. "
BY :
Avilon Joel